MAGAZINE
Editor's letter: All hail those who speak out
17 Sep 2020BY
RACHAEL JOLLEY
The brave stand up when others are afraid to do so. Let's remember how hard that is to do, says Rachael Jolley in the autumn 2020 issue of Index on Censorship magazine.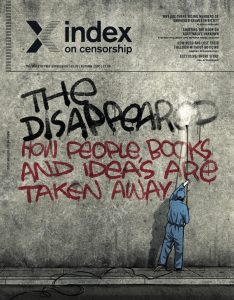 Ruth Bader Ginsburg is a dissenting voice. Throughout her career she has not been afraid to push back against the power of the crowd when very few were ready for her to do so.
The US Supreme Court justice may be a popular icon right now, but when she set her course to be a lawyer she was in a definite minority.
For many years she was the only woman on the court bench, and she was prepared to be a solitary voice when she felt it was vital to do so, and others strongly disagreed.
Continue reading

"Editor's letter: All hail those who speak out\ On "Index" UK"