It's been a busy 2015 for Banksy, who opened his own theme park and intervened in Europe's refugee crisis. Here's how he should wield his spraycan next year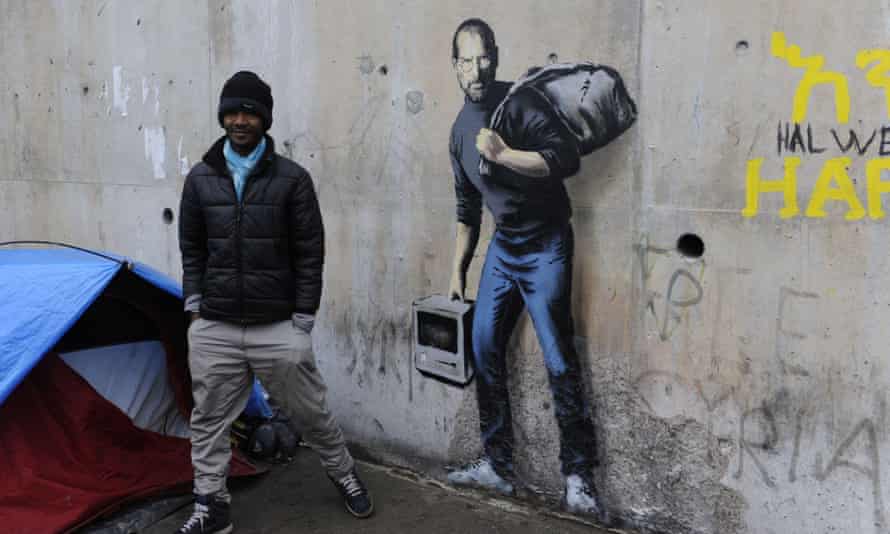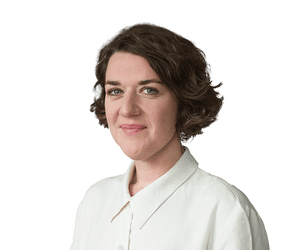 It's been quite the year for every council worker's favourite stencil owner. From his tour of Gaza to bringing Steve Jobs to Calais's largest refugee camp, Banksy has highlighted the politics of many of 2015's most troubled regions. Where he goes next is anyone's guess. Surely it can't be long until he's asked to join Geri Halliwell in the hallowed corridors of the UN as a goodwill ambassador.
The year started in earnest with that February tour to Palestine, when Banksy followed up his 2005 paintings on the West Bank barrier wall with a portrait of the weeping goddess Niobe on the door of bombed-out resident Rabie Darduna – all that was left of his house after it was hit by Israeli munitions last year. Unfortunately, just a few months later it emerged that Darduna had been duped into selling the door for just 700 shekels – about £120. After all, the art market isn't exactly known for its ethics.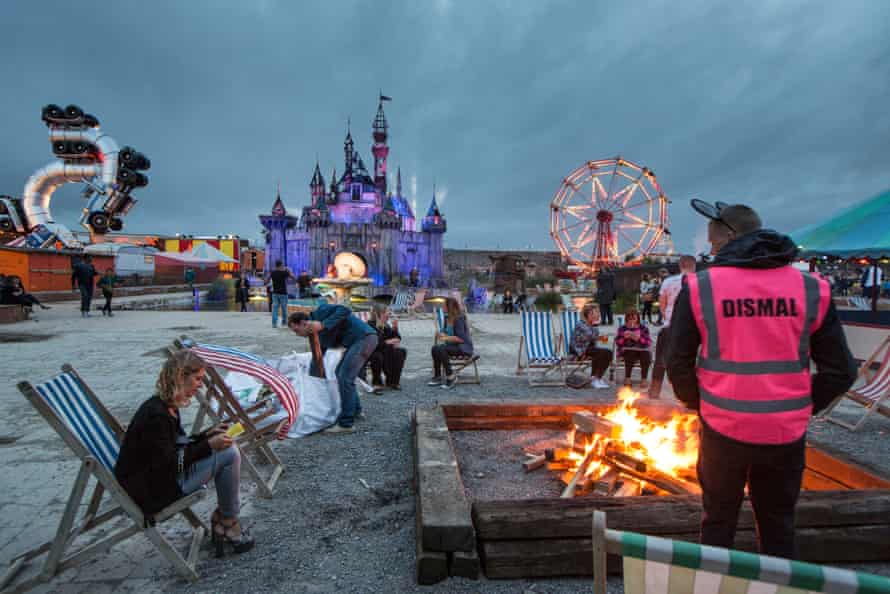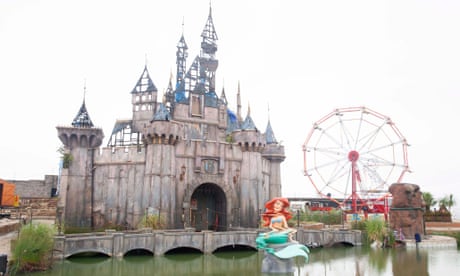 By August, the man with the golden brush was probably too distracted by the opening of his theme park Dismaland to chase up a door. With 58 handpicked artists, including Damien Hirst and Jenny Holzer, turning a disused lido site into a funny but despair-fuelled mix of art installation and political polemic, Dismaland proved one of the hit art events of the summer.
Which leads us to Calais. Once Dismaland had been swept away (and Pussy Riot, De La Soul, Damon Albarn and the rest had performed at the closing concert) it was time for Banksy's next mission. Namely, to break down all its materials and drive them to Calais to be used to build shelters in the large refugee camp known as The Jungle. This was the birth of Dismal Aid. The artist even left a small portrait of Steve Jobs – the son of a Syrian refugee – on a wall in the camp, which people are now charging £3.60 to see. Because, as the artwork so clearly pointed out, being entrepreneurial is exactly how migrants and refugees survive.
So, what next for your mum's favourite grafitti artist? Where does he go from here? Allow me to make a few suggestions:
Team up with Murad Subay in Yemen
Subay is an artist who has been painting political, critical, often controversial murals across Yemen's capital, Sanaa, for some years. Instead of dubbing him "the Banksy of the Middle East" why not send Bristol's finest over there to give him a hand? After all, as Amnesty International has pointed out, it's the UK arms sales to Saudi Arabia that have fuelled the civil war in Yemen. A war that, since mid-March, has killed 5,800 people, wounded tens of thousands more and forced 2.5 million to flee their homes. When our allies are dropping British-made bombs on your country, we bloody well owe you any help we can give.
Or, you know, they could do a nice mural outside the British embassy. Whichever.
If one of Banksy's murals of a girl and an ATM can be protected with a large plastic sheet then, surely, we can call in the street artist to cover the front of the Mayor of London's Islington house until the jabbering, hay-haired, public transport-ruining, offensive mayor has been nailed away for good behind a sheet of clear plastic. Surely.
Since the untimely death of Russian graffiti artist Pasha P183 at just 29, there is certainly a void into which Banksy could start spraying. And now that Vladimir Putin is ratcheting up tensions between Russia and Turkey, while simultaneously sliding up to everybody's favourite talking merkin Donald Trump, it would be nice to see some form of dissent against the Russian president. Even if it is painted over the next day.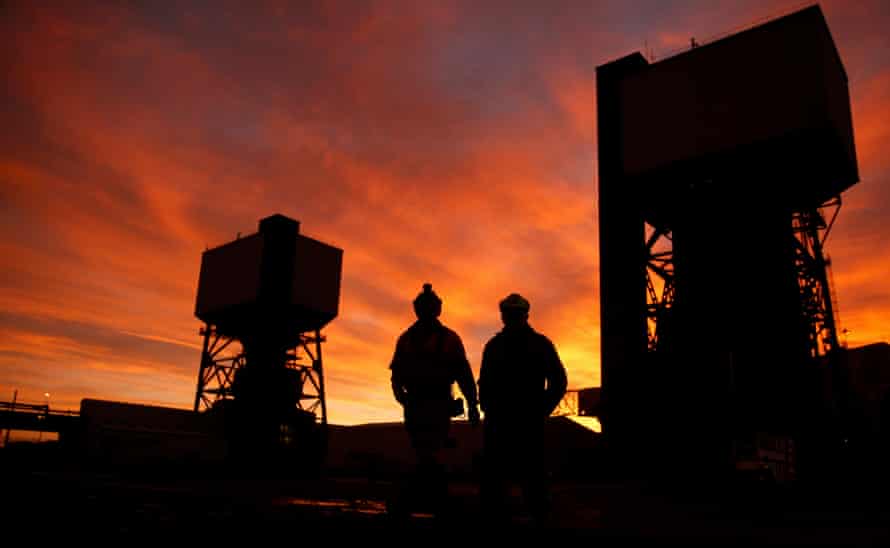 Banksy should do a specially commissioned portrait of Margaret Thatcher on the newly closed North Yorkshire deep coal mine. I can't think of a better way to remember the woman who did so much to destroy British trade unions, industry and working-class culture. We could charge Thatcher fans £100 per person for entry and give all the money to the 450 miners who have just lost their jobs weeks before Christmas.
The story of the young Nepalese woman who has become an internationally acclaimed long-distance runner is one of the precious few good news stories to emerge from Nepal since the devastating earthquake in April 2015, which killed 9,000 people and injured more than 23,000. So why don't we charge Banksy to pay tribute to an athlete who trained around Kathmandu – a city so badly hit by that natural disaster? It would be doing his bit for feminism and international development – and make a nice break from selling all those T-shirts on Brick Lane.